Foundation Repair Atascocita Tx How can we help?
FOUNDATION REPAIR IN ATASCOCITA TX
Just 18 miles northeast of downtown Houston, TX is Atascocita. Level Check Foundation Repair offers superior foundation repair services in Atascocita and would love to speak with you about the condition of your home. If you notice a crack in your ceiling or see any cracks in your concrete slab, then we encourage you to call Level Check Foundation Repair to get professional foundation expert advice on how to protect your investment. We don't want to brag, but we have just about seen it all. With just over 36 years of experience in the foundation repair industry, we have conquered all kinds of jobs from a small structure to very large office buildings.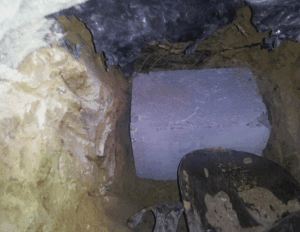 Trust the Foundation Repair Pros
Everyone was kind, open & honest, showing me what was happening to my house.

"Mark & his crew were very efficient and again walked me through the process & showed me how everything was fixed when the job was complete."

- Rickie P.

Very happy with the services so far.

"Very happy with the services so far."

- Jessica E.

He was extremely professional and honest.

"Honesty and integrity are the key to a successful business and I am very grateful for his honesty and information."

- Melissa M.

Called Level Check for an appt to come give us a quote and Dylan came out the same day!

"Called Level Check for an appt to come give us a quote and Dylan came out the same day!"

- Margie M.

We had the peace of mind to make an offer on our dream home.

"We got a free second opinion from Dylan of Level Check."

- Eric S.
Level Check Foundation Repair
Texas is known for hot weather, great barbecue and southern living. Hot weather and drought can cause poor soil compaction around the concrete structure which results in crack slabs. Our team of experts is here to help with any concerns you may have about your foundation, so contact a Level Check Foundation Repair expert today.
Level Check Foundation Repair serves Atascocita, TX 77044, 77338, 77346, 77396
BBB A+ Rated & Gold Star Winners
Get Started with the Experts
Call
(281) 843-4314

or Fill Out the Form Below
Level Check Foundation Repair assists customers with excellent commercial and residential foundation repair solutions. Our team is insured and bonded, and we have the knowledge needed to get the job done right the first time. When you become a customer, we make it our mission to ensure you are satisfied with our professionalism and expertise.
If you have a question about your foundation or want to schedule a free evaluation, fill out the form on this page or call us at (281) 843-4314, and our team will respond shortly.